Are you looking for something a little different for your next holiday? Perhaps a world of action and adventure awaits!
Of course, even if you want to take on an activity holiday, it's not always the case that your partner, your family or your friends want to do the same. That's when compromises come in. Perhaps they don't fancy something as active as skiing, but might prefer a walk that takes in a lot of the local scenery. There's a lot of variety when it comes to activity holidays, and you can choose the perfect break to suit you. The great thing about holidaying in the UK is that you're always comparatively close to a somewhere that has the right set up or facilities for such activities.
Here are four activity holiday ideas for your next trip!
Walking
Walking or rambling holidays are some of the most popular types of excursions, especially in the UK. There are so many different places to visit, from the rugged backdrop of the Scottish Highlands to the historical city of Bath. No matter what you enjoy, you're sure to find it among the length and breadth of the country. Many of these walks have difficulty levels, so it's possible for the less young to go on such treks, or those of us who aren't in the best of health. In fact, the health benefits of a good walking holiday are great, but if you are taking a friend or family member, it's always a good idea for them to get advice from their GP before taking part in such a trip.
Rock Climbing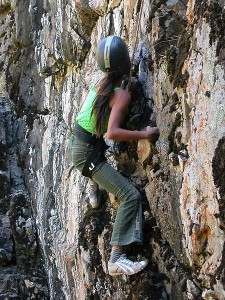 Certainly a more strenuous past time than walking, rock climbing is one of the most rewarding activities for those looking to put their bodies through their paces. There are a fair few designated rock climbing destination in the UK, ranging from dramatic sea front cliff faces to fascinating caverns. The Wye Valley in Wales and the Peak District are among the most popular regions to explore, while Devon boasts an impressive landscape of tors and granite outcrops.
Canoeing
Britain has more than its fair share of rivers and canals, and for many people, this is the only way to really see the country's natural beauty. There are many canoe trails up and down the UK, with Norfolk being a particular draw for fans of canoeing and kayaking, thanks to the famous Broads. In summer, the region is incredible, offering wide spaces so you can really enjoy the freedom of the open air.
Horse Riding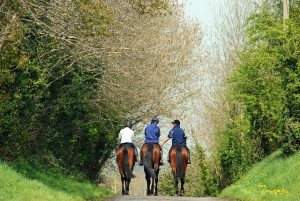 Often a happy medium between the exertion of more active sports and the leisurely pace of a walk, horse riding is the right choice for a lot of holiday makers. Whether you're a complete novice or a more experienced rider, there are lots of great horse riding centres that offer a host of options for trekking. A popular region for trekking is Cheshire, with it rolling hills and tranquil, green backdrop, it's perfect for anyone who enjoys the countryside. If you want to take in these stunning sights while trotting at a genteel pace, get your horseback riding gearwalking on and take to the saddle!
Byline
Article By Peter Shorney