There are some lucky people for whom money is no object when they travel. They can afford to book the most luxurious hotel at their chosen destination without having to worry. For the rest of us the situation is a little more complicated. Most of us have some sort of budget to accommodate and with limited funds any savings we make can help finance another trip. Accommodation is one of the most costly elements of any holiday and so we are all looking for a great deal but the cheapest hotel is not always the best value.
Location
A cheap hotel only represents great value if it provides adequately for your needs. Nobody wants to spend their holiday wishing they had stayed somewhere else but if you just jump in and grab the lowest priced establishment that is exactly what you may end up doing. It is all about priorities. Before booking you must ask yourself what are the factors which would make or break your stay and have these in mind when you consider your options. One of the most crucial issues is location. You will generally find that the properties away from the centre of a city or in the less attractive areas of a resort are the cheapest. This is all very well but your trip could be adversely affected if you spend a high proportion of your time travelling to where you want to be and that travel may cost you dear too. It is often worth paying a bit extra to put yourself in the heart of the action.
You should also consider the issue of noise. An expensive hotel in the heart of town may look enticing but if the noise from the traffic or the bar across the street prevents you from sleeping you have wasted your money. Parking can be an issue to. If you are travelling with a car always check out the parking arrangements as these can often be expensive. What looks like a great deal can soon turn into a disaster if the parking space is as costly as the room.
Breakfast
Some hotel bookings include breakfast, others do not. If you don't eat breakfast there is little point in paying over the odds for the hotel with the luxury buffet in the morning. If you like a good meal to start the day book somewhere with breakfast or at least investigate how much it is going to cost you in the hotel and what other options are available nearby. I once stayed in a very expensive establishment where the breakfast was £30. I was happy to stay there though because right opposite was a wonderful café where pastries and coffee in the morning cost just £5. Breakfast can add a serious amount of expenditure to your trip so tread carefully.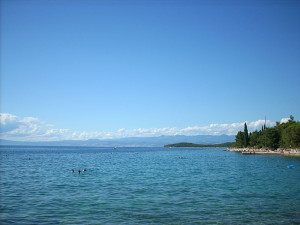 Luxury
Ask yourself some serious questions about how much time you are actually likely to spend in your hotel. Few people travel to experience the wallpaper in their room or the flooring in the lobby so if you are the sort who gets out and about it is rarely worth splashing out for luxuries that you simply won't use or which will make little difference to your stay. If you don't need it don't pay extra for it but if there is a facility which would be important to you it is worth looking for a property which offers what you enjoy. If you like to keep fit a gym may really enhance your trip and a Jacuzzi in the bedroom might be your idea of heaven. If, however, you hate exercising and prefer to shower don't waste your money. If you like to throw open your window to soak up the atmosphere don't pick a tower block where the windows won't open for safety reasons and if you adore a great view from your window it might be worth paying extra for the right room.
The décor and little luxuries in your hotel will not make or break your holiday but its location and the cost of the food and parking might do just that. Establish your priorities before you book and choose the cheapest hotel that offers everything you need. That may not be the cheapest hotel overall.
Byline
Article by Sally Stacey