I don't know if it is my imagination but there seems to me to be very little consistency in the standards at British hotels. Unless you do your research you don't know if you are going to get a lovely bright modern room or a time warp, a sizeable space or a shoe box and the prices don't necessarily reflect the quality of the establishment. I have never stumbled across a nasty room in America nor leaking taps, malfunctioning showers and crumbling furniture but in Britain it is a very different story.
Poor Value
One of the many reasons I rarely take any sort of break in Britain any more is the poor value for money at the hotels. I have stayed in some really atrocious hotels and paid fortunes for the privilege and I only hope that Tripadvisor reviews will lead to improvement. One of worst experiences I had was on the banks of Loch Lomond where the picturesque setting should have guaranteed a pleasant stay but the Duck Bay Hotel was terrible! At £140 per night I did not expect a room the size of a broom cupboard or to find that the function room with a very loud party in it was right next door. I was also somewhat surprised to find screaming party goers queuing up for an evening buffet outside of my door. The staff were very unhelpful and rude and the breakfast was nothing to write home about either!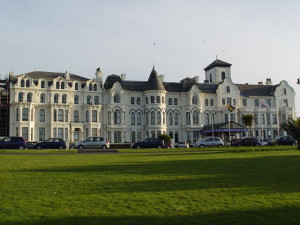 By the Seaside
Even that place was a step up from the Royal Clifton Hotel in Southport where I found myself for two days whilst attending a wedding. My room had mould on the walls a leaking tap, a faulty shower, peeling wallpaper and was right next to a fire door that sounded like a thunder clap every time it closed. All that luxury for £100!
A Big Surprise
I have experienced several nightmare establishments but I have also stumbled across some real gems. On one occasion whilst travelling on business I found myself near Tenby in South Wales and needed to find a bed for the night. I was tired and saw the sign for a hotel and so decided to see if they had a room as I couldn't be bothered to investigate the area further. The building looked highly unpromising but when they told me a room with breakfast was just £45 I happily agreed to stay. I was astounded when I opened the door to my room, which had been described as the smallest one they had. It was huge and beautifully presented with classy oak furniture, stylish fittings, contemporary lights and a wonderful bathroom. It was better than rooms I had been given in five star hotels and in the morning I was presented with a wonderful breakfast. If you are ever in South Wales check out the Woodridge Inn Hotel! It didn't look much from the outside but it was quite brilliant.
Ignore the Stars
There are good hotels out there in Britain but they are not necessarily the most expensive ones or the establishments with the best star ratings. I wouldn't waste my money staying in the Sheraton Park Lane again, 5 stars and no class, but that little place in Pembrokeshire? Any day of the week!
Byline
Article by Sally Stacey