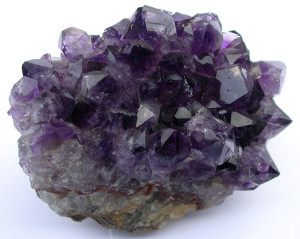 I can still remember when my fascination with the beauty of the Earth's rocks and minerals began. I was sitting outside of the family tent in Switzerland carefully washing the stones I had collected earlier from the nearby lake. As I examined my finds a climber from the tent next door wandered over to ask what I liked about the stones and I informed him rather lamely that I was looking for sparkly ones but hadn't found any.
A Friendly Climber
The climber said he would try to find me something more interesting the next day. I was extremely excited when he returned from his climb to present me with a large lump of sparkly quartz. I couldn't believe that he had just picked up this marvel. I ran in to my parents and demanded that we go looking for crystals the very next day and they were good enough to comply. The following day I spent many happy hours combing the mountains for treasure and managed to uncover several interesting samples which I still have today.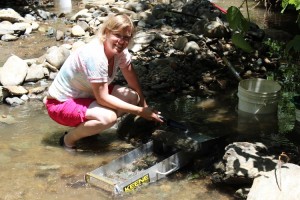 Never Ending Search
That was it really. Since then I can't walk anywhere without inspecting the terrain and rivers for new finds and have picked up many great rocks to add to my collection. My finds have been made in several different countries and my interest expanded from sparkly things to just about anything. I am the proud owner of a piece of volcanic rock plucked from the slopes of Mount Vesuvius and some gold bearing rocks taken from a river outside of a gold mine in the Alaskan Interior. I have prospected for gold in California and one day I hope to visit one of the many sites in the United States where it is possible to search for gemstones.
The Best Shop
In addition to the finds I have made myself I have always loved visiting shops selling rocks and minerals to enhance my collection. The best of these that I have seen was in Switzerland, the place where I initiated my hobby. I have no idea whether it is still there but I found the most wonderful place in Wilderswil near Interlaken. In the heart of this small village was a shop selling the most entrancing collection imaginable including huge examples of amethyst and smoky quartz and a stunning array of agates. I think I spent my all of my spending money in one hit when I walked in there!
The Search Continues
I always hoped that I would be lucky enough to visit South America in order to collect my own amethyst. I would love to have an necklace crafted from stones that I had found myself but it hasn't happened yet. I will keep looking for new find wherever I go and one day I am sure I will uncover something really special to crown my collection.
Byline
Article by Sally Stacey