I recently read an article about what hotel guests love and hate about the establishments they stay in. It started me thinking about the hotels I have visited and I realised that it generally wasn't the most expensive or prestigious properties that had impressed me the most. I understand that the higher prices of the more expensive hotels may have raised my expectations and caused me to be more critical but even considering this fact my best memories are largely of some cheaper stays.
High Expectations
Naturally if you pay a high price for a room you expect more but the truth is that apart from some fancy décor and perhaps a prime location you don't always get it. The most crucial aspects of any stay for me are a comfortable bed, quiet room and helpful staff and you don't have to pay a fortune to get those.
Good Memories
The hotel that sticks most in my mind was a newly built establishment near Tenby in Wales. It was relatively unattractive from the outside and turned out to be converted squash courts. I entered the Wooldridge Inn without a great deal of excitement but everything changed when I met the helpful staff and saw my room. Frankly the room could not have been any better. It was large, beautifully furnished in oak, had a big bathroom and a very comfortable bed. It was spotlessly clean, had a good television with Freeview, a large wall mirror and an impressive range of refreshments. With parking outside the door and a tasty breakfast there was nothing that could have been improved upon and the price was low.
Irish Triumph
Another hotel that I absolutely loved was the Blarney Golf Resort in Ireland. It would be fair to say that this place doesn't usually come cheap but my room was the best one I have ever had and the amenities were first class. The rooms at the Blarney Golf Resort have mezzanines housing lounge and office space. The beds are enormous and there are large televisions. The coffee was great as was the breakfast and you couldn't beat the location. I have stayed in several famous 5 star hotels that weren't nearly as impressive.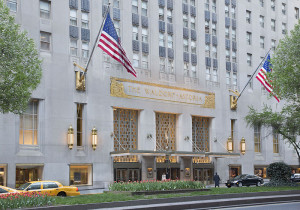 Five Star New York
Finally I have to mention a more illustrious hotel. Whilst many top properties have not proved to be worth the high price tag, the Waldorf Astoria in New York certainly was. There was something special about that place with its elegant interior, huge rooms and fabulous location and the staff were pure class. The food was amazing too and I had a memorable stay and didn't resent the cost one little bit. The crowning glory was when the cleaners accidently took away my nightdress. It was presented back to me neatly wrapped and on a silver tray the next day. Everything in that hotel was done with great panache and the little extras didn't feel like mere window dressing.
The best hotels are not necessarily the most expensive ones. It isn't rocket science to work out what would make a great stay for any guest which makes it all the more extraordinary that so many hotels fail miserably.
Byline
Article by Sally Stacey