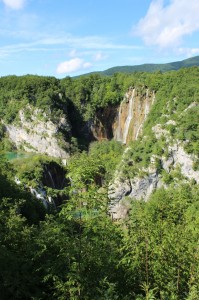 It isn't often that I choose a holiday destination on the recommendation of a vet but in the case of Croatia I had to make an exception. My vet is Serbian but has a Slovenian grandmother and so he was interested to hear that I had enjoyed several trips to Slovenia. I expressed the desire to see more of the former Yugoslav republics and he informed me that I should put Plitvice Lakes in Croatia at the top of my hit list. I nodded sagely and said that I would certainly do that but privately I had never heard of the place!
Arriving
A quick search online confirmed in an instant that Plitvice was indeed not be missed and a little over a year later I was in Croatia and on my way to the park. There are two entrances which both have ample parking and I opted for entrance 1 on the first day. Visitors explore the park via a series of footpaths and boardwalks and there are also boats and buses between the principle areas if you don't fancy a lengthy hike.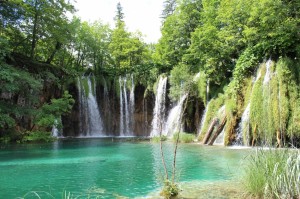 The Landscape
My exploration began with the short walk from the entrance down into the valley which is a natural paradise made up of forest, lush greenery, wildlife and the series of waterfalls and astounding blue lakes for which the park is famous. Around every turn there is a spectacular view and I can honestly say that I have never seen anywhere quite like it! As with much of both Croatia and Slovenia the Plitvice area is a limestone karst landscape where water slowly dissolves the rock to create caves, sink holes, canyons and, in the case of the park, a series of lakes and cascades that looks like it leapt straight out of a fairytale.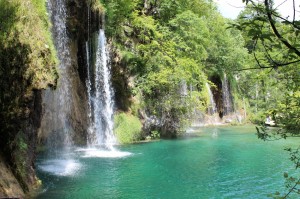 Beauty and Efficiency
I spent a glorious day exploring Plitvice and was left marvelling at the breath-taking beauty and the efficiency with which the operation was run. The park receives over a million visitors each year and yet parking, entry and moving around the park were easy tasks. The boardwalks, paths, restaurants and other facilities have been built sympathetically and do not spoil the natural beauty of the park.
I spent a wonderful second day at Plitvice, this time accessing the park from entrance 2. If you only have a short time to visit this is a better option as the most astounding sections of Plitvice are in the centre of the park and can be explored from this access point after only a short walk from the gate. If you do walk to the end of the park and lack the energy for the return there is bus to transport you back to the entrance.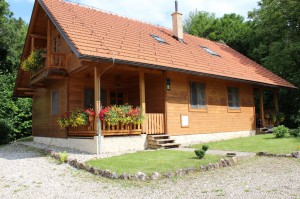 Accommodation
Plitvice Lakes was simply wonderful and so was the gorgeous apartment I rented just a few miles up the road. Jelov Klanac is a horse riding centre in the rolling hills with two beautiful wooden chalets on site, each divided into three holiday homes. I was enchanted by this peaceful little haven and wished I had stayed a little longer in order to do some riding.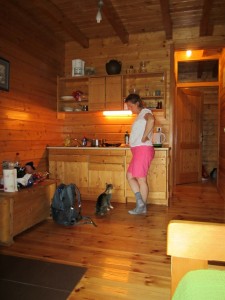 I had unexpected guests during my stay too. The centre has two dogs and seven cats, most of whom decided to move into my apartment! Perhaps feeding them steak was a bad idea! I should have taken a copious amount of dog food and then I might have been able to eat my own dinner. No matter, the animals were lovely and after all it was a vet who told me to visit. I should have known!
Byline
Article by Sally Stacey