My father recently found a holiday journal that my late mother had written several years ago. Seeing my mother's work reminded me that there was a time when a diary and a photo album were the only ways to document your travels. The entries truly spoke of my mother's great love of her favourite destination, Switzerland, and I realised that our modern ways of recording our travels can be a poor substitute for a well written journal.
Facebook and Twitter
These days the stories of our travels are transmitted via Facebook and Twitter.  Don't get me wrong, I fully appreciate the advantages of such posts. They are instant, can be accompanied by an appropriate image and are viewable by all of your friends and followers. Those close to you can see what you are up to and follow your adventures and I think Mum would have relished the chance to make such posts not to mention the ability to see what I was up to!
Snapshots
The fact remains, however, that what you record on Facebook and Twitter are snapshots of your life, not the full story. You can still look back at the edited highlights of your trips but the details are lost in the mists of time. If, like me, you tend to revisit favourite destinations, more detail could be useful when you return and could help to inform other travellers.
Revisiting Switzerland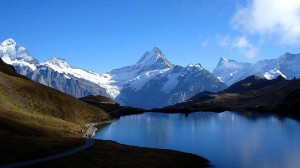 A few years ago I was in Switzerland myself and set out to tackle a favourite hike that I had completed sucessfully in the past. I was half way through the rather lengthy route when I realised that it was much longer and more arduous than I remembered and I was in danger of not completing the expedition in time to catch the train back down to civilisation. I was forced to complete my journey in indecent haste and arrived at the station in the nick of time and rather exhausted. Had I benefitted from the information in Mum's journal before I set out I would have allowed more time!
Passing Years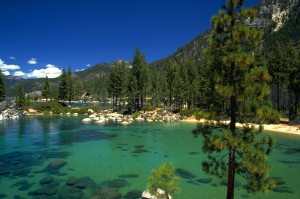 As the years go by it is easy to forget the impact of special locations and people that you encounter on your travels. The details and emotions fade from the memory which is a great shame. It is very uplifting to recall special moments especially if you would like to relive them or to make recommendations. I was reminded of this fact when trying to explain to a friend why they should try quad biking when visiting Lake Tahoe. I had experienced the most fabulous day in the region with a wonderful guide but in telling the story I could not remember the guy's name which rather prevented my friend from seeking him out!
Starting a Journal
It is impossible to recall all of the details of our trips and I am beginning to think that I should follow Mum's example, buy a journal and write an account of my adventures. There will surely be many things to look back on and relish and the information just might prove useful for family and friends.
Byline
Article by Sally Stacey