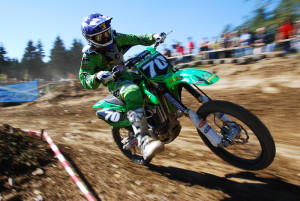 Motorsports fans looking for an interesting day out in the autumn should head for the annual International Dirt Bike Show at Stoneleigh Park, Warwickshire.  The event is a vibrant showcase for off road biking and fans of motocross will absolutely love it! The 2013 show runs 31 October to 3 November and tickets can be purchased in advance or on arrival.
Live
The event features live shows and demonstrations on stage and many stars of the sport are often in attendance. There are plenty of challenges and competitions to engage the visitors and the fun doesn't stop there. Interactive features differ each year but have included the chance to take on an off road course and the opportunity for kids aged 5 to 11 to ride a 50cc motorcycle. If you haven't tried the sport for yourself the show presents a great opportunity to give it a go!
Retail Hall
In addition to the live action, riding experiences and celebrities there is a sizeable exhibition with retailers offering the latest in motocross clothing, parts and accessories. If you are an enthusiast and need anything from new goggles to parts and safety gear this is a great place to find everything you could need in one room. You can also view the latest bikes to see which one you fancy!
Masters of Dirt
If visiting the show gives you a taste for the sport then you would certainly enjoy seeing some live action. Masters of Dirt shows tour Europe putting on a roaring spectacular of high energy action and stunts. Check their website for forthcoming dates.
Day Out
The International Dirt Bike Show is a great day out for the whole family with plenty to engage the kids and all the latest products for enthusiasts to check out. If you love motorsport you can't go wrong or if you would like to learn more to see if the sport is for you, this is a good place to start.